Making your home purchase decision easy!
Buying a home in the Montreal or Ottawa/ Hull area?
Buying a home should be an exciting time but such an important decision can also be stressful. At CFI our goal is to make this a positive experience. Take comfort in the knowledge that our highly experienced and certified home inspectors will examine your house thoroughly – starting with the roof right down to the foundation. Information about the condition of your future home will prevent surprises and costly repair. At CFI, we have the most qualified professional home inspectors in Montreal and Ottawa.
Our goal is to provide a report that is easy to understand. Our approach is designed especially for the first time home buyer. Along with photos of any concerns, we simplify the terminology and provide explanations for the purchaser to completely understand any comments written on the report. We give free telephone support to answer any questions that you may have during the stress of making a final decision. We will take time at the end of the inspection to review the concerns and ensure that you have a proper understanding of the condition of the home you are about to purchase before you leave the inspection.
CFI takes pride in a personal approach; we encourage the buyer to be present during the inspection offering the client a chance to voice concerns with the inspector. With our vast knowledge and experience we can help the buyer understand how an issue may or may not affect their purchase of the property.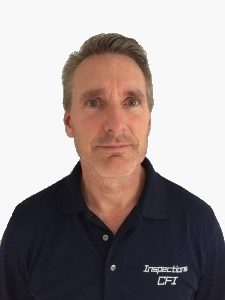 Home inspector program instructor
Developer
Consultant
40 years of experience

A visual home inspection includes:
Roof inspection
Exterior inspection
Heating System inspection
Air Conditioning inspection
Interior inspection
Crawlspace inspection
Attic inspection
and much more.